Posted by: The Lush Crush on Monday, February 4th, 2013 Category Smashed-letes
Oh Bollocks!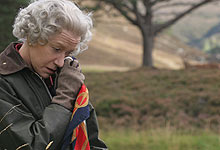 The Queen herself will be so disappointed to learn that one of her favorite polo players, Carlos Gracida, has been arrested for a DUI in Palm Beach, Florida.
Yes, dear fans of the sport of kings: the legendary polo star has been arrested for driving under the influence, though not on horseback.
Carlos Gracida was arrested for a DUI in Palm Beach, FL on early Sunday morning after driving into a pole and fleeing. A patrol sergeant witnessed Gracida and stopped him. He failed a field sobriety test and was arrested for a DUI. Gracida will also likely be charged with property damage and leaving the scene of the crime.
Not very kingly if you ask me. But luckily, no one's asking.
Cheers!
Find Us on Google +
Archives